『 S I R I U S – L E G E N D 天狼星傳說 』 多貢個展

2014.3.08 - 4.06


---
天狼星Sirius - 源自古希臘文,意思是「燦爛」、「明亮」,它是碩大夜空中最亮的一顆恆星 …
在多貢人的世界裡,與他們的祖先有著密不可分的關係

多貢人居住在西非馬利共和國的高原上,以藝術才能和天文學的豐富知識著稱。 傳說在遠古時代來自天狼星系的高智慧生物來到地球向多貢人的祖先傳授天文知識,從此天狼星B這顆繞行天狼星A的小星球便是多貢人神聖的信仰基礎。
他們稱這些高智慧生物為「諾姆」,多貢人描述諾姆的外貌像人又像魚,是一種兩棲生物,多貢的宗教儀式內容源自於對「諾母」的崇拜。更讓人驚訝的是,多貢人聲稱「諾母來自於遙遠的異星體,是一種高智能生物。地球文明是諾母帶給人類的」。

多貢藝術非常多變,法國民族學家 - 多貢權威 : 馬塞爾.格里奧爾,在多貢人中居住了十年之久,長期的交往贏得了多貢人的信任。 他研究證實了28種不同風格的多貢面具,他們全都有巨大的幾何眼睛和格式化的面部特徵,大都使人聯想到多貢神話中的動物形象。

多貢最為世人所知的便是用來歌頌他們來自星星的祖先的面具,叫做「Kanga」。以幾何抽象的外型為特色,二個十字兩端有兩對直直伸向天空和地面的手臂,
有時頂端會放置動物或人物像,通常塗成黑白色。 最常見的特色為矩形的臉龐、 細長的鼻子和大大的眼窩。 村民會圍繞踩著高蹺帶著此種面具的舞者,舞者踩著高蹺搖晃蹣跚地跳著困難的舞步,透過此種儀式多貢人相信祖先仁慈善意的力量會進入到族人體內。

多貢人雕像中帶有箭型鼻子、菱形雙眼與瘦長的體態是最特別的風格象徵,雙手則大多垂放於兩側。有些雕像的外型是照著木材的質地紋理所雕刻,因此透著一種天然拙趣的氣質。

另一種常見雕像特色是抽象對稱的正面姿態,雙手高舉過頭,這個手勢被認為是代表祈雨的姿勢。

還有傾向於描繪多貢人日常生活型態的雕像,例如女性雕像會被雕刻成攜帶著水或是藥瓶的模樣,男性雕像則是高舉雙手或是騎馬的模樣。

而一種稱作Dyodyomini的鳥型面具起源自遠古時代一位神話裡的獵人捕獲的鳥類,造型非常特別,擁有長型巨大的鳥喙。

多貢還有一種專門盛放慶典使用食物的獸型槽,通常尾端雕有一個馬頭,身體的兩側也雕刻許多人物與圖騰。

原來遠古的多貢人祖先和一顆遙遠的星球有著如此多的連結,更加深了多貢形式表現的想像性與未知性。

※ 天狼星由天狼星A和繞著它運行的天狼星B組成,其中天狼星B是一顆肉眼看不見的小星球
※ 法國民族學家 - 馬塞爾.格里奧爾 因對多貢人的研究而著名,著有【多貢族的神話世界】、【多貢族的宇宙科學】等... 是研究多貢文化必看的經典書籍.


Sirius - is derived from the Ancient Greek, means "glowing" and "bright"
It is the brightest star in the night sky...
In Dogon Tribe, Sirius has a close relationship with their ancestors

The Dogon are an ethnic group living in the plateau of the country of Mali, in Western Africa. They are best known for their religious traditions, their mask dances, wooden sculpture and their architecture. Legend has it that in ancient time, the high intelligent creatures from Sirius come to the earth and teach their ancestors astronomy knowledge, as a result of it, Sirius B became their sacred faith. Dogon people named these high intelligent creatures as " Nommo ", they described them as an amphibian, they look like both human and fish. Their religious ritual is predominantly associated with the worship to " Nommo ". The most impressive thing is that Dogon people claim that " Nommo are from a faraway planet, they are high intelligent creatures. The Human civilization is given by them."

Dogon art is extremely versatile. Seventy-eight different type of mask have been identified by the French anthropologist Marcel Griaule - an Dogon authority, he had lived in Dogon Tribe for ten years, and furthermore he earned the trust of Dogon people. All of the mask have large geometric eyes and stylized features which evoke the form of animals associated with their mythology.

The Dogon are more familiar to the world as their star ancestors mask named "Kanga" which they wear during ceremonies. The mask features an abstract face and two pairs of geometric arms directed towards the sky and the earth. The top portion of the vertical bar sometimes bear an animal, human or abstract figure. Common features are the rectangular face, thin long nose and large eyeholes and are normally painted in white and black. The villagers circle around stilt dancers and the dancers execute difficult steps while teetering high above the crowd. Through such rituals, the Dogon believe that the benevolent force of the ancestor is transmitted to them.

The Dogon figures are characterized by elongated forms, arrow-shaped noses and lozenge eyes. Some of them are carved following the shape of the wood, thus they have a natural unique temperament.

The other common statues are abstract figures in a symmetrical frontal pose with their arms raised. This gesture is thought to represent a plea for rain.


Another kind of figures are tend to portray people taking part in everyday activities, for instance, female figures carrying water or medicine pots, male figures with raised arms and equestrian figures.

A bird mask, known as Dyodyomini, is believed to represents a bird whose origin is traced back to a mythical hunter who killed it. It has a unique shape with elongated and huge bill.

Dogon people have a kind of large zoomorphic trough carved with a horse's head at the end, two sides of body are adorned with human figures and totem as well.

Dogon ancestors has a great connection with a faraway star which makes them perform more distinctive creation.

※ Sirius is consist of Sirius A and Sirius B, Sirius B cannot be seen by naked eye.

※ Marcel Griaule (1898 – 1956) was a French anthropologist known for his studies of the Dogon
people, he is the author of < An Introduction to Dogon Religious Ideas>, < The Pale Fox>...
The must-read studies of Dogon culture.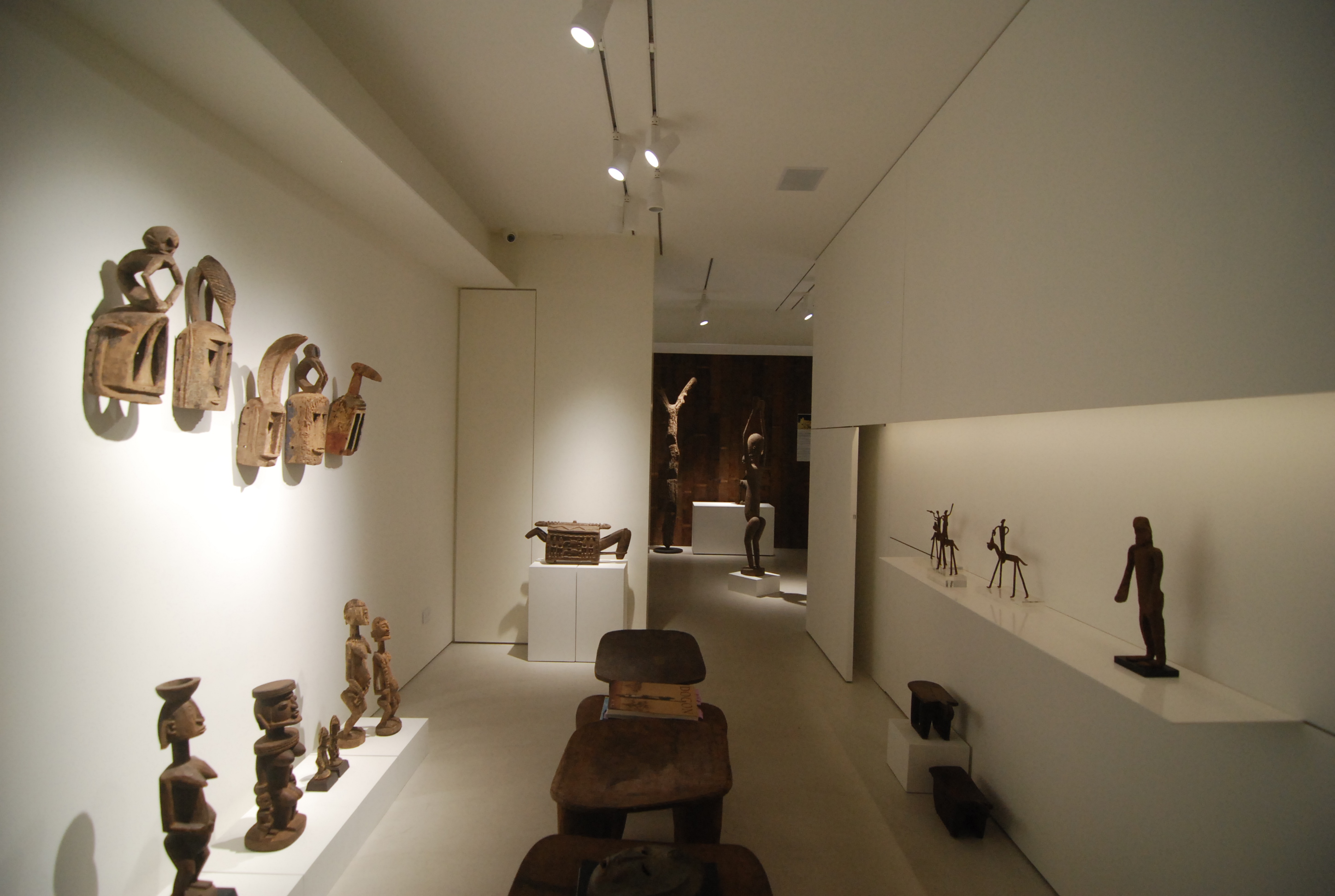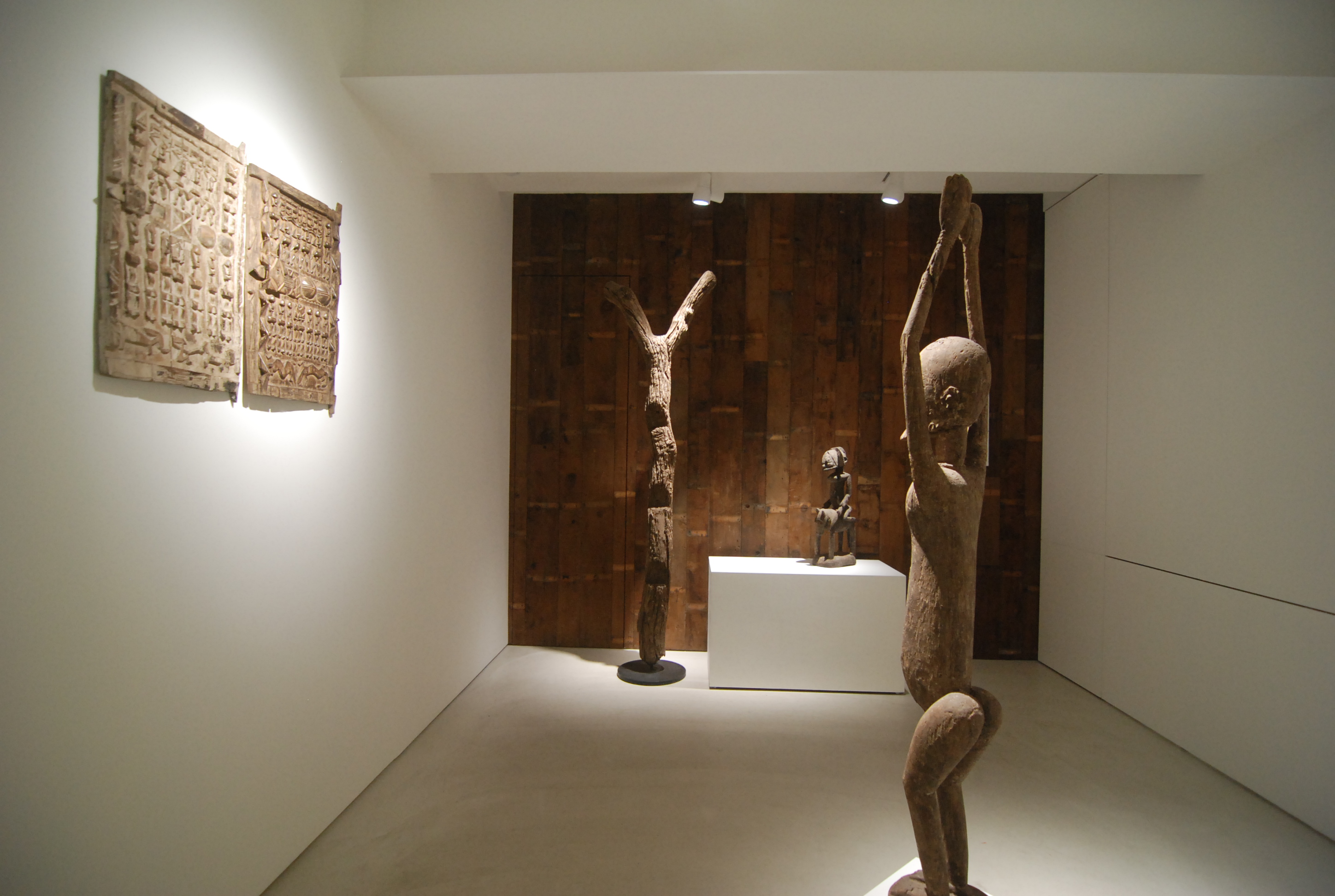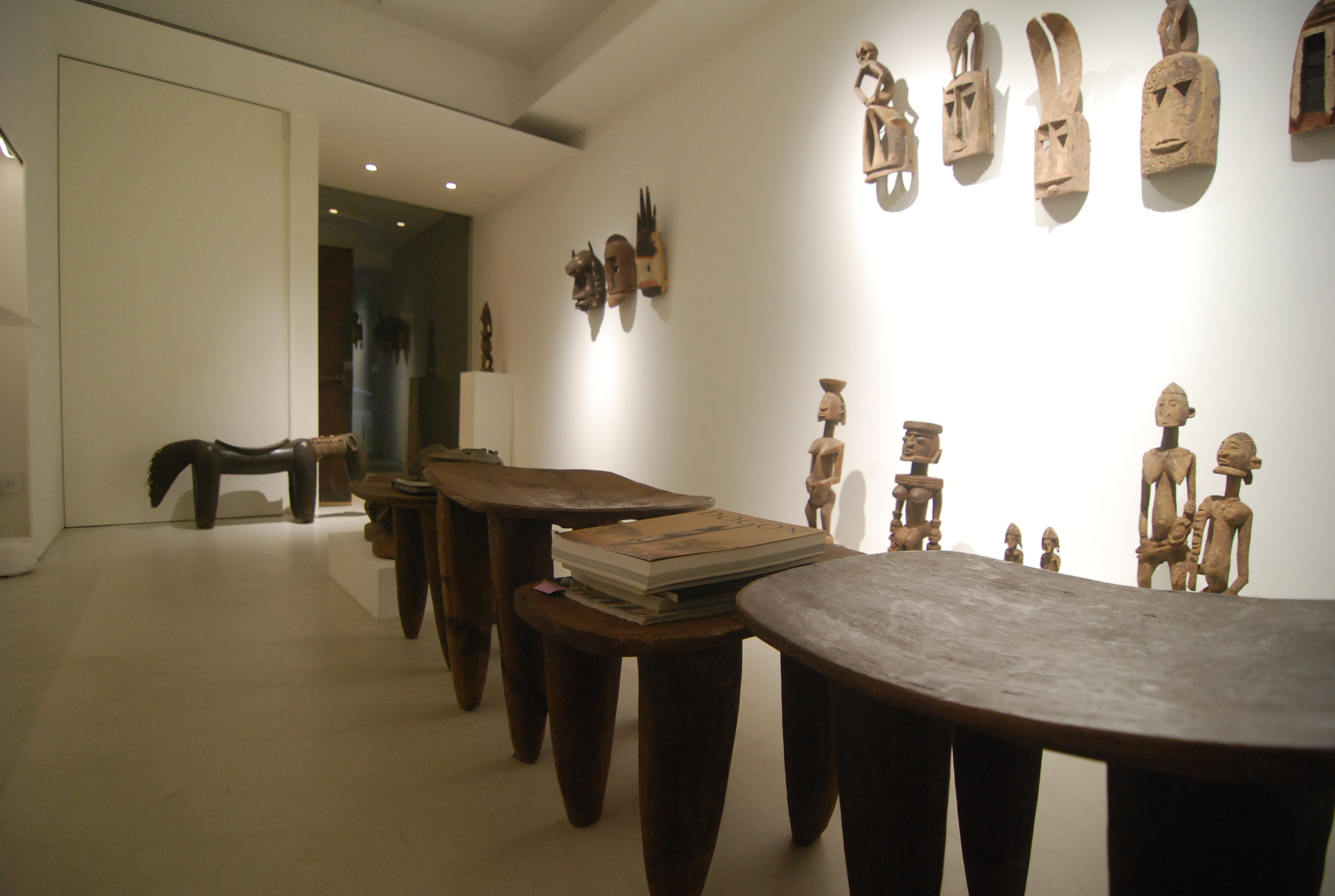 ---