『 小 世 界 』 小雕像、配飾、椅凳、面具 主題展

2016.4.9 - 5.14


---
您身邊也有袖珍般的小物品嗎?
小小的;卻很有力量,
那獨特的氣質掌握在手中細細地欣賞著。
以小體積的品項為主題,在現代簡約主義的潮流中,小小的事物帶有另一種親切及迷人感,"小"仿彿具有獨特的魔力,常令人愛不釋手。
在非洲部落小雕像、配飾、面具多為家族權力或守護的標記,通常以貴族所擁有,並將它們穿戴以顯示身分地位,因此多用稀有的鐵、銅或獸骨製成,是極為重視及珍貴的物品。
即使現今涵義不及以往貴族、文化的象徵,但從美學的造型中卻顯露著一種原始的高貴感,不論時代的變化,袖珍品的小巧造型及方便攜帶的優勢使其更融入自己的生活,常用來當作傳承的代表或是襯托個人的配件。除此之外,現代人們漸漸渴望在視覺衝擊中尋求寧靜和秩序,因此生活空間中,添加小椅凳的造型也多了份趣味性,袖珍品的搭配也加深空間放大的視覺效果,增添了獨特氣息產生了新的美學價值觀。
因此這一次的展覽結合不同形式及部落的作品,來感受非洲部落對於"小"的表現,及對於現代美學的另一種可能...

『 Small World 』
The exhibition of small figures . accessories . stools . masks
4/9(六) - 5/14(六)

Do You also have small items ?
Small but very powerful,
Enjoying the unique qualities in the hands.
In small volume items as the theme, a tiny thing with kind and charming sense of "small" seems to have a unique magic, It's often attractive to us, in the trend of modern minimalism.
In African tribe, small figures, accessories, masks are often used as the mark of family power and safeguard by royal. they wear items to identity their status in society, so it's usually made from rare iron, copper and animal bones, attached great importance and precious items.
Even today the royal, cultural symbol of works is different from past, there are a kind of original noble sense from aesthetics figures. Regardless of the changing times, the advantages of small items is easy to carry and make it into our lives for heritage or pendant. In addition, modern people seeking peace in the visual impact, so adding a small stools is more interesting in living space, and small items are also enlarge the visual of space with a unique flavor for a new aesthetic values.
This exhibition is with different forms works from African tribe to feel the " small" performance and another possibility for modern aesthetics ...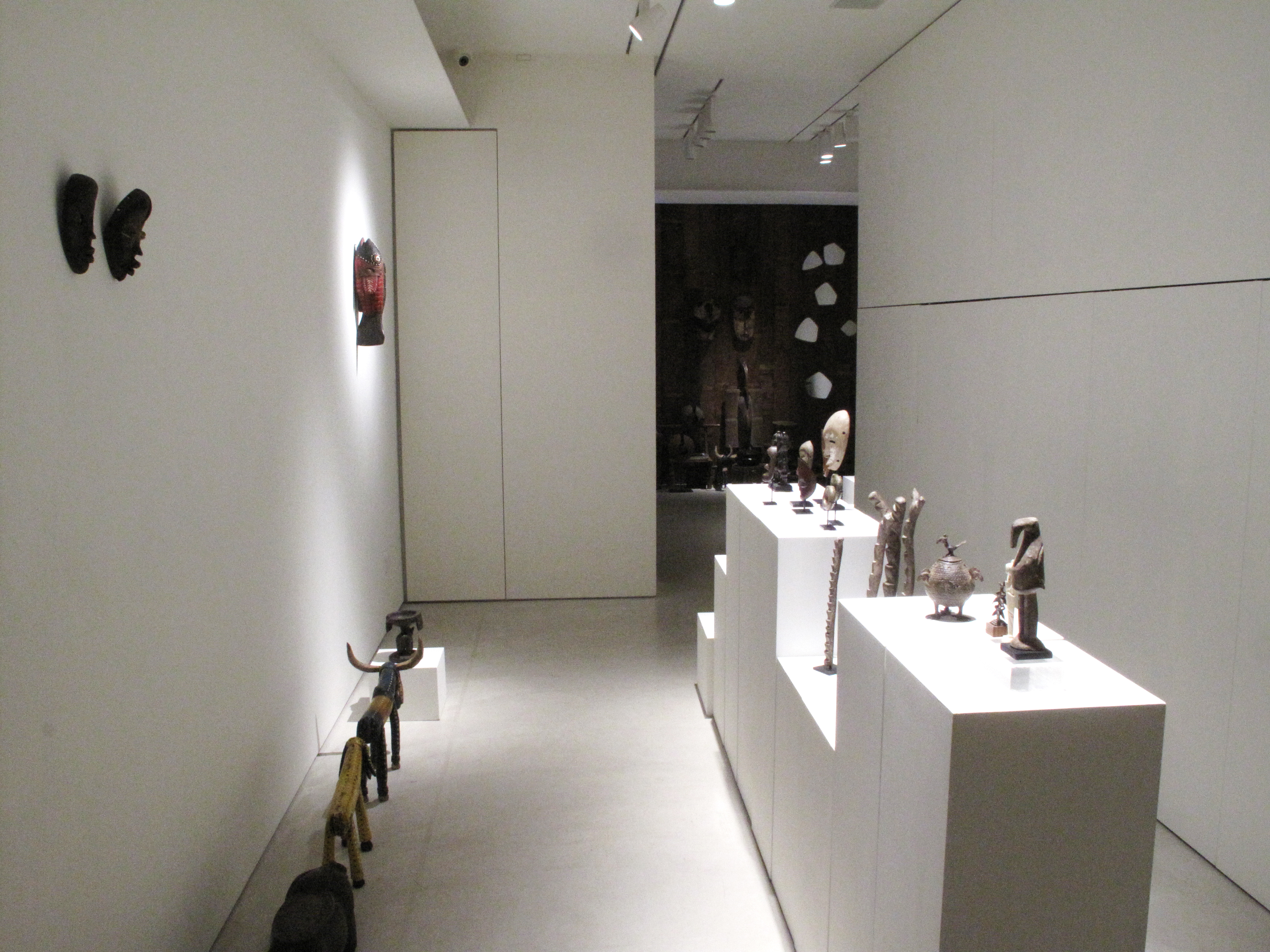 ---