『 神秘的鵝蛋 - 丹族主題展 』

2018.3.3 - 4.7


典雅的鵝蛋形,是它迷人的藝術語彙。

---
黑褐色的臉龐沒有繁複的圖騰,寬三角的鼻子,半球型的前額 為突出的嘴
丹族居住在在象牙海岸西部和賴比瑞亞之間,龐大的人數孕育他們豐富的文化。其中面具在他們的世界裡是很重要的藝術形式,代表茂盛的精神灌注了森林的活力,擁有保護權力的力量並出現在各種社交、政治上的集會。

面具|
隨著視野清楚的圓形眼窩面具,特色有分為兩種: 賽跑面具(gunye ge)和火面具(zakpei ge),前者是在乾旱季節每周舉辦賽跑比賽,這些比賽是為了要測驗年輕的戰士。火面具也是在同個時期會出現,為了要視察生火煮飯以防止隨時可能會發生的火災。

而狹長的雙眼和前額環繞的編線及貝殼裝飾的面具,為女性雅致的特色,使用於很多目的,其中最主要的是配戴著舞蹈歌唱來娛樂。這一形式的面具舞蹈者專攻歌唱,表達出影響社會的權力,也視為法官和正義和平的扮演。

還有一種是青少年或侍衛配戴的護照面具,有些在眼睛周圍會有白色的礦物色料,除了是保護的象徵外,也在慶祝活動上出現,或許因為白色有歡樂的意思。

雕像|
丹族的女性人物雕像被認為是聲望的象徵,主要是富裕人家所擁有,通常是他們理想妻子的個人肖像,若是母子雕像則是孕育的象徵,只有在重要場合才會出現。

西班牙藝術大師畢卡索 Pablo Picasso(1881-1973) 曾經在一次機會中見到丹族面具,隨後開啟非洲部落時期(黑色時期)的繪畫風格,而演變出立體主義的世界。丹族作品在那溫柔的面容下,強烈的雕塑感傳達去他們想表達的期許,在現代的我們看來那是一股優雅的自然美。

Mysterious oval face - The exhibition of Dan tribe

An elegantly egg-shaped is its own artistic language.
Dark brown face without complicated totem, wide triangular nose, hemispherical forehead for the prominent mouth

The Dan people who inhabit between western Ivory Coast and Liberia. They have rich culture, in fact, mask is a very important art form in their world, it represent spirits of the bush, power of authority, It appeared in a variety of social, political meeting.

Masks|
There are two mask types with circular eyeholes t that permit unhindered vision: racer mask (gunye ge) and the fire mask (zakpei ge), the former hold weekly running game during the dry season, Originally these games in order to tested the young warrior. The fire mask also appear at this time of year, to inspect cooking fires and prevent the ever-possible conflagration. Mask with delicate female features, narrow eyes, and a band over the forehead decorated with shell, serve a variety of purposes.
The most important is that they are danced for entertainment. This form of the masqueraders specializing in singing, express the social influence and justices of the peace.

There is also a another mask worn by adolescents and guards
their eyes are often painted with white kaolin, the white color is a symbol of protection ,joy.

Statues|
The female figure sculptures of the Dan, were considered prestige items, and were often carved by royal, often idealized portraits of the wife and it only revealed on important occasions . There is also another passport mask, which worn by adolescents and guards

Pablo Picasso(1881-1973), Spanish art master, once got a chance to see Dan mask, then he opened the African tribal period (black period) style of painting, and evolved out of the Cubist world. Dan works in that gentle face, a strong sense of sculpture to convey to them to express expectations, in our view it is an elegant modern natural beauty.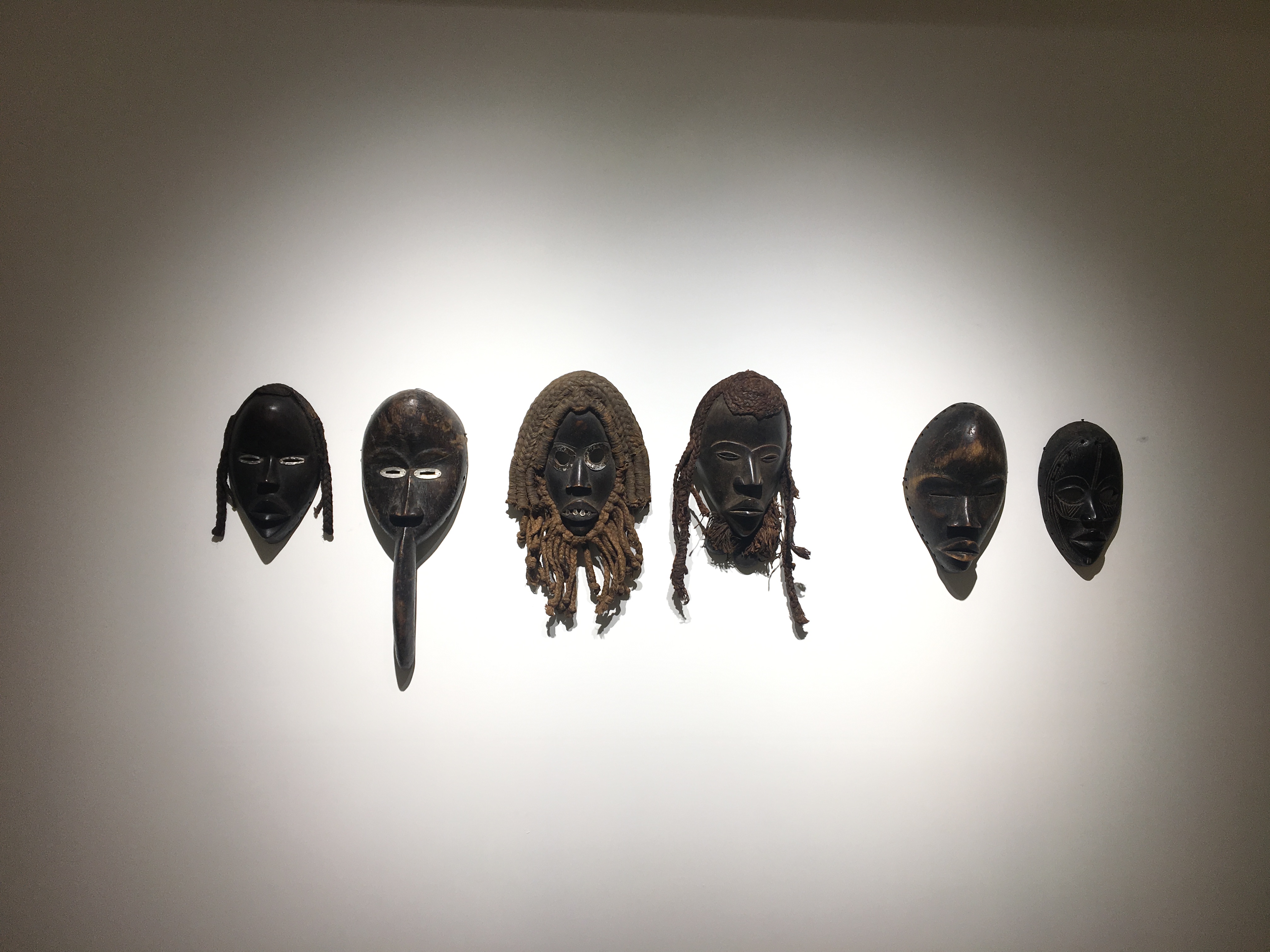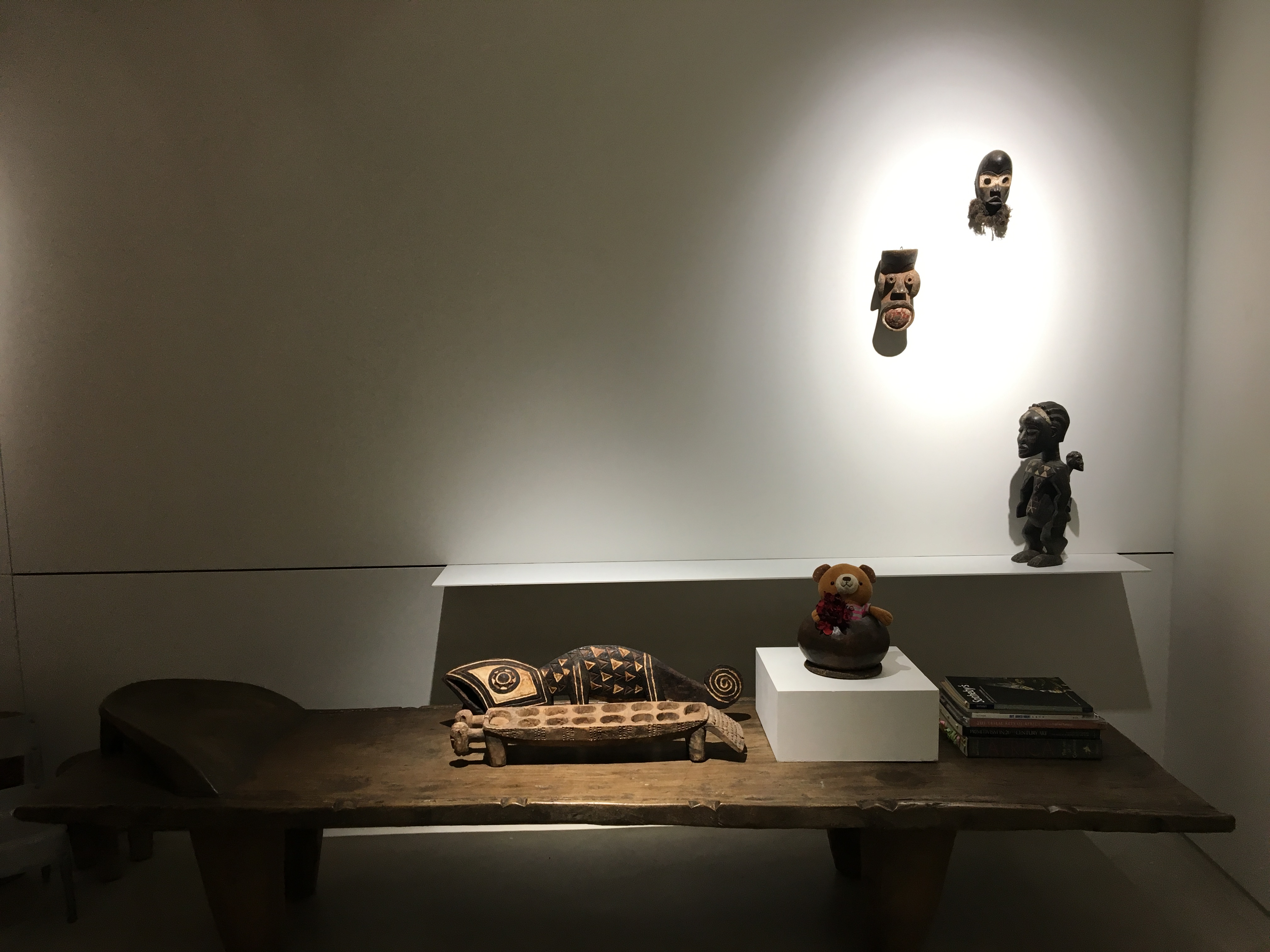 ---